Temple Street Night Market
Everyday from sunset too midnight, there will be many of small street side shops selling accessories, exotic products, souvenirs, etc. You can start from Market Street next to the Tin Hau Temple, here you can find traditional Cantonese opera, Cantopop singers, or even western pop. There are also counters if you want to find fortune tellers, and professional chess player. It's a very local spot with varieties of events. You can walk there from the hotel within 3 mins.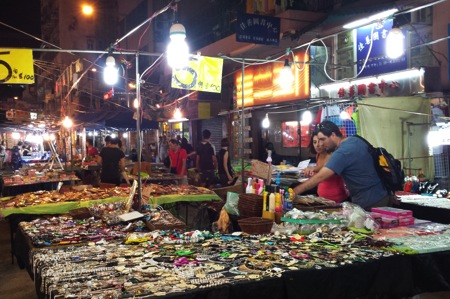 Jade Market
It is only 15 mins walk from the hotel, the Jade Market is located on Kansu Street. There are hundreds of jade shops, you can get everything about jade here, cheap or expensive. Bring a jade expert if you are aiming to get some high quality jade.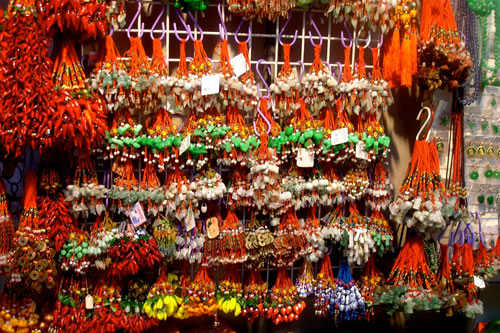 Ladies' Market
There are over 100 stalls of men/women's clothing, accessories, leather goods, toys, cosmetics, and home goods. The products here are diverse and affordable, it will be a good place to get cheap souvenirs and clothing. It's about 15 mins of walking or 10 mins ride of public transportation.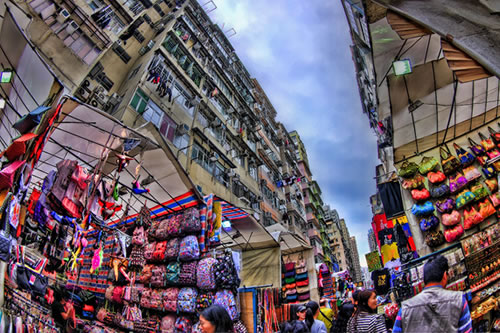 Fa Yuen Street
This is located in between Dundas Street & Argyle Street, it's also known as The Street of Sport Shoes. You can find different kinds of sport shoes & sportswear here including the newest and the limited editions. You can get there in 15 mins of walking or 10 mins of public transportation.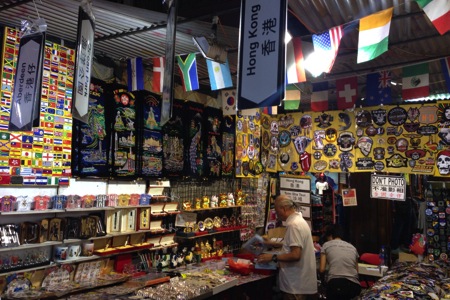 Langham Place
The largest shopping mall in Mongkok. It has 15 floors and around 200 shops. Many of the shops here are favorite by the youngsters such as the Seibu Department Stores, Muji, i.t, Monki, and other trendy stores. There is an 83m escalator-the Xpresss-calators that you can take to jump ahead of the crowds, and it can bring you to the Grand Atrium. You can also go to the 12th floor to see live shows or walk along the Spiral to shop. It's 15 mins walking from the hotel and about 10mins ride of public transportation.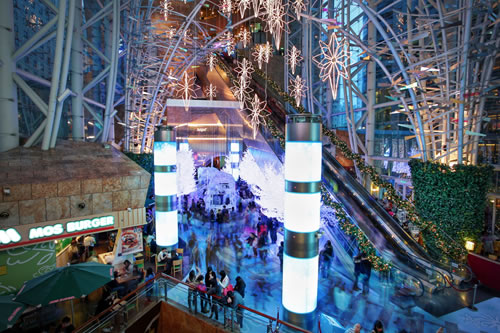 Harbour City
This shopping centre is about 185,800 sq ft. It is the biggest shopping center in Hong Kong. It included three shopping malls: Ocean Terminal, Ocean Centre, and the The Gateway. It has more than 450 shops, 50 restaurants, 3 hotels, and two cinemas. The shops here are well-categorized. You can go to Ocean Terminal if you want baby and infants products, young fashion, and skincare products. Ocean Centre is for the most trendy electronics, technology widgets. You can get big brand like Louis Vuitton, Chanel, Gucci, PRADA, Hermès, etc at Canton Road also known as the street of luxury brands. It's about 20 mins walk from the hotel, or 15 mins ride for public transportation.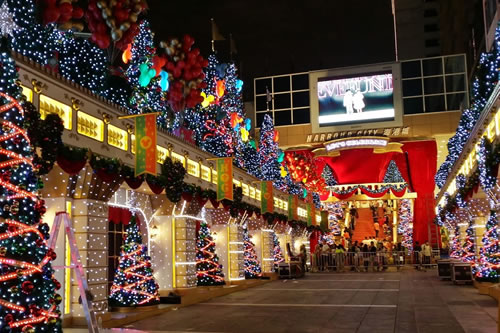 Avenue of Stars
It's 25mins walk or 15 mins of public transportation from the hotel. There are about a hundred of names on the ground with the autograph and handprints of the famous Hong Kong movie stars and directors. It is also a great spot for watching the Symphony of Lights at 8PM every night next to the Victoria Harbour.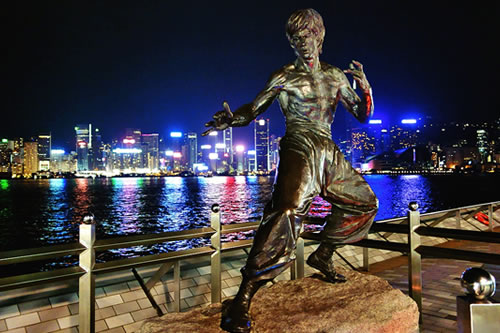 Elements
If you are coming to Hong Kong by plane, you can take the Airport Express and get off at the Kowloon Station which is right above the Elements shopping mall. It has mid to upper price luxury brands of fashion, accessories, jewelries, and skincare. If you are a food lover, be sure to visit Hong Kong's largest organic super market ThreeSixty, or crab some tasty meals at the Civic Square. It's about 20 mins walk and 25 mins ride from the hotel.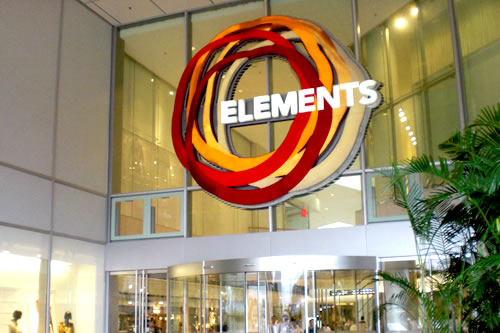 Tsim Sha Tsui DFS Duty Free Shop
This is one of the largest tax free shops , T Galleria DFS offers you a great price on luxury brands, skincare, makeup, etc. It's 20 mins walk or 15 mins ride of public transportation from the hotel.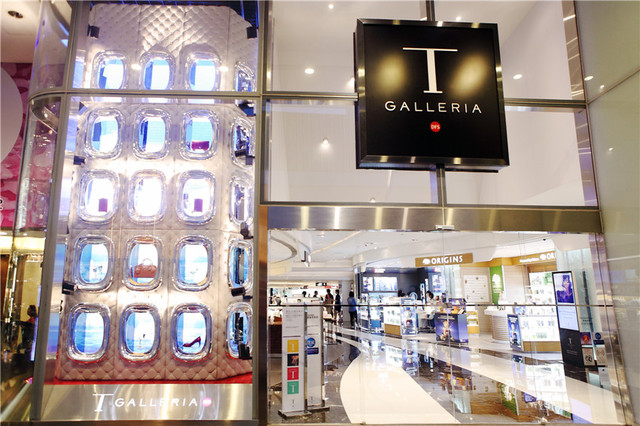 Sky100 Hong Kong Observation Deck
Sky100 is located on the 100th floor of IFC. You can have a bird-eye view of Hong Kong and Kowloon Peninsula in 360 degree. No matter day or night, you will be amazed by the incredible view of Hong Kong. It takes about 30 mins walk or 20 mins ride of public transportation from the hotel.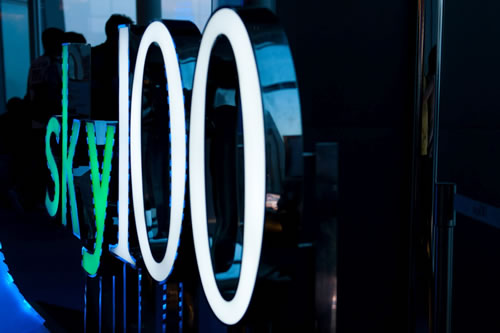 Broadway Cinematheque
A cinema for Indie movies, just about 15mins walk from the hotel. You can find different types of film events here such as Hong Kong Asian Film Festival, HKLGFF,  Hong Kong Korean Film Festival, etc. You can also go to Kubrick next door for movies shopping or have a sip of coffee in the cafe.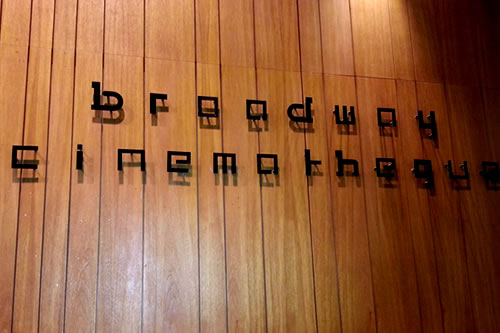 HK 3D Museum
This Museum contains five different themes, "Hong Kong Culture", "Chinese Culture", "Love Journey", "Imaginary Wonderland", and "3D Experience Zone". This place provides guests 3D experience that combine entertainment and fun sharing with friends.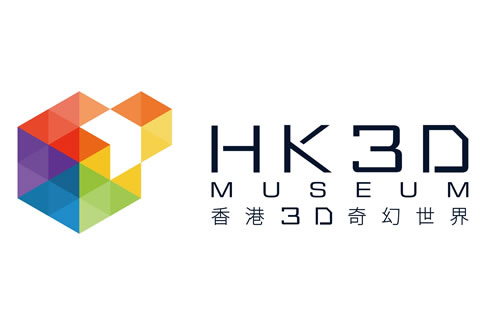 Wong Tai Sin Temple
This is a well-known temple in Hong Kong, it's been a major tourist attraction. It's about 20mins ride with public transportation. This temple is famed for "you will get what you ask for." You can also get spiritual answer from this temple. Every year on Chinese New Year's Eve, thousands of worshippers would come for the earliest incense in order to get the best luck in the coming year, and this became a Hong Kong's tradition.