HKD$550 up per night i

f you stay for more than 7 consecutive nights!
*To adhere to the highest sanitary standards, all facilities are cleaned and sterilised regularly before and after use.*
       7 nights:HKD$6,300 up
       14 nights:HKD$9,800 up
       30 nights:HKD$17,400 up
Please read the following Rules and Terms.
Book Now! Please feel free to contact our marketing and sales team to book your room.
Tel: (852) 3701 0888
Email: kings@kingshotelhk.com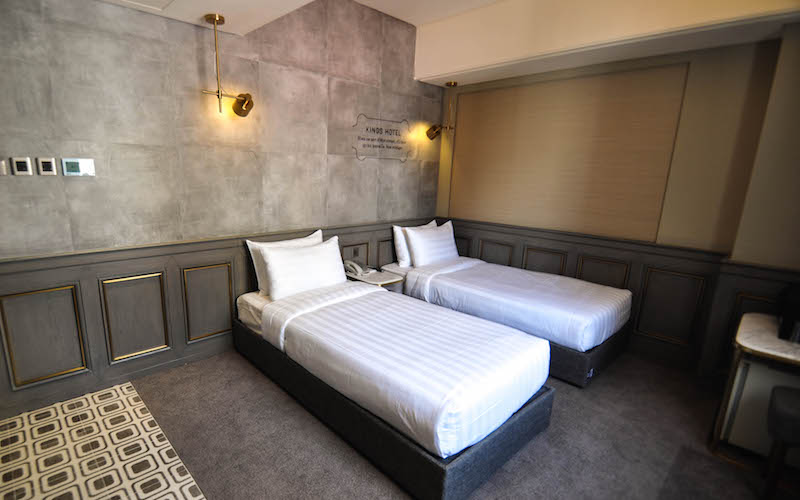 King's Special Promotions

We offer you promotions for booking ahead as well as random exclusive specials. Don't miss it, and book now! You can reserve your room through our hotel's official website, it's easy and convenient, and it will be a great start for your trip to Hong Kong!
Early Bird Promotion: Book 21 day before your arrival, and you can get 15% off!

Last Minute Promotion: Our hotel will have random exclusive specials from time to time, you can get up to 15% off for booking!
Please read the following Rules and Terms.

Please feel free to contact our marketing and sales team if you have any questions.

Tel: (852) 3701 0888
Email: kings@kingshotelhk.com